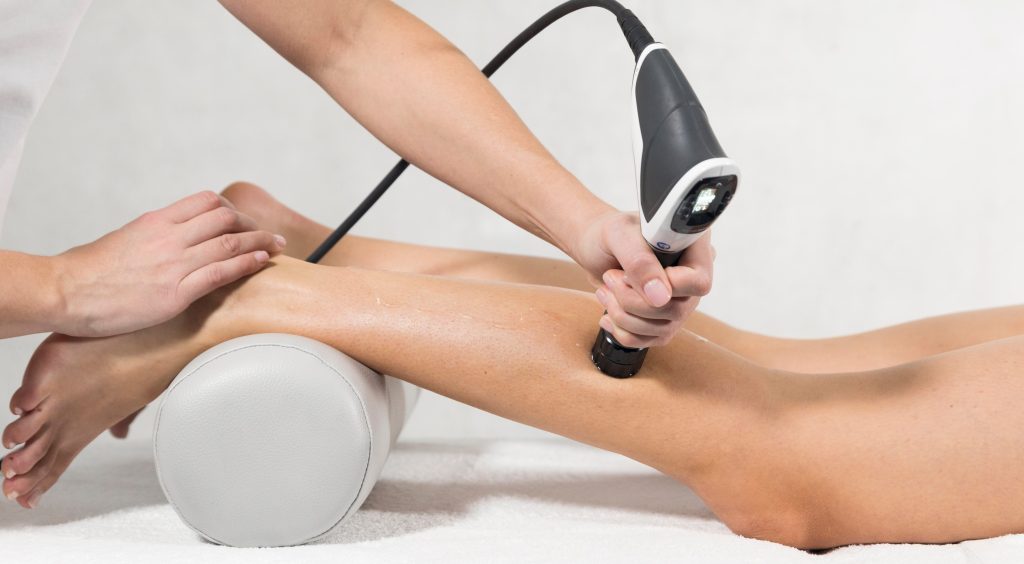 Is Shockwave Therapy Clinically Proven?
Absolutely Yes! Shockwave Therapy is clinically proven and well approved by research which proves how effective it can be for the patient. Top orthopaedic experts and clinicians use shockwave and it is utilised by well established professional sports bodies, professional sports teams and medical institutions such as the NHS.
Shockwave has both NICE guidance and FDA approval for a large number of indications. Over 1000 papers have been published supporting the use of shockwave therapy in treatment of a plethora of conditions meaning it is a fantastic choice to start your road to recovery.
"The best decision I ever made for my Achilles tendinitis"
What is Shockwave Therapy ESWT?
Shockwave therapy machines pass short, intense energy sound waves, travelling faster than the speed of sound, into affected tissues. This causes microtrauma, increases blood flow and stimulates an acute inflammatory response which aids the healing process and helps your injuries recover much, much faster.
Shockwave therapy is widely used in many settings to treat sports injuries, muscular problems, muscular injuries, global tendinitis, rotator cuff tears, achilles tendinitis, plantar fasciitis and more. It has been proven highly effective at providing fast pain relief and increased mobility alongside tissue healing. 
Shockwave therapy has both NICE guidance and FDA approval for a large number of indications. If delivered by qualified therapists, the treatment is largely risk and side-effect-free, making it a safe treatment choice for musculoskeletal conditions and chronic pain. Shockwave therapy is a highly trusted treatment modality, and is used by hundreds of private clinics and NHS hospitals across the UK.
"Amazing results after suffering with plantar fasciitis for nearly 3 years"
What are Shockwaves?
In a nutshell, shockwaves are high-energy, audible sound waves. In rehabilitation therapy, shockwaves are channeled to the area to accelerate healing. Shockwave Therapy (ESWT) involves passing these short, intense sound waves into damaged tissues, which increases blood flow, has an analgesic effect and stimulates the repair and regeneration process. The treatment puts the cells into repair mode and allows your body to restart its own accelerated healing process.
"Shockwave helped me get back in the gym after suffering with chronic shoulder pain"
What are the Therapeutic Effects of Shockwave Therapy?
The therapeutic effects of shockwaves on the musculoskeletal system for pain relief and healing are based on host cellular and molecular mechanisms. Scientists fully recognise the valuable effects of shockwave treatments and how they trigger direct action adequately.
Substance P
One of the central messenger substances that is released is known as Substance P, which is a growth factor and pain moderator. The discharge of such a substance produces an analgesic effect whilst amplifying the blood vessels, boosting blood circulation and contributing to the design of new bone tissue. In essence, we know that when treating an area of pain, shockwaves directly speed up the repair process.
Triggers Cellular Defenses
By committing to the release of free radicals, shockwave treatments help to enhance our endogenous cellular defense mechanisms to protect us from disease. The body's signal and modulator modules play a crucial role in the activation of these cells.
The Cox II Enzyme
By suppressing inflammatory mediators such as Cyclooxygenase-2 (COX II), shockwaves create an anti-inflammatory reaction, which decreases any inflammatory process. In short, it is an important stimulant during the healing process.
Over-Stimulates Nerve Fibres
Studies carried out by scientists have also shown that shockwaves act in another unique way – hyper stimulating the nerve fibres, this blocks any escalation in pain stimulation and therefore strengthens the analgesic effect (also known as Gate Control Theory).
Advanced Shockwave Therapy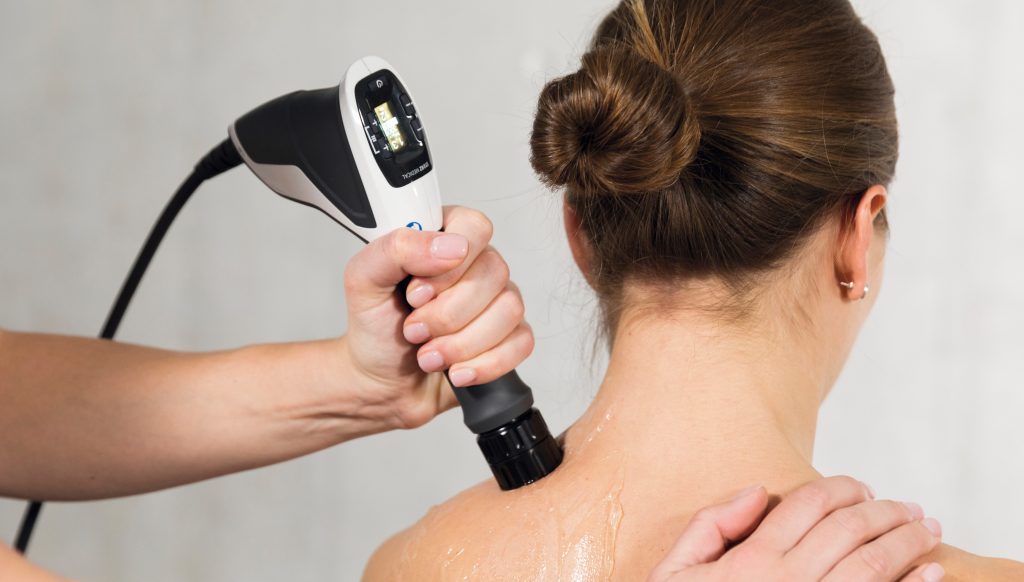 Affordable Shockwave Therapy in Port Talbot providing effective treatment for the following conditions:
Achilles tendinitis
Plantar fasciitis
Muscular injuries
Tendinitis
Jumper's knee
Painful shoulder
Tennis elbow
Golfers elbow
Heel spurs
Insertional pain
Chronic tendinopathy/chronic pain
Medial tibial stress syndrome
Calcifications
Hip pain
Calcific tendonitis
Hamstring tendinopathy
Chronic Pelvic Pain Syndrome
And more……..